APP INSTALLATION AND ACTIVATION GUIDE
1. CREATE A BIO MUSIC ONE CUSTOMER ACCOUNT
To see and play the albums in the app, you must first create a Bio Music One account on the website and buy the albums from the webshop.
You may create an account before ordering through our webshop on the following page: www.biomusicone.com/my-account. To create an account, click on the photo below (MY ACCOUNT page).
If you haven't already created an account, you can do so during the checkout process by filling out the checkout form.
You will be sent a username to your email address once your account is created, which along with your password, you will be able to use to log in to your customer account on the Bio Music One website.
Your email address and password is what you will use to log into the App.
2. PURCHASE YOUR BIO MUSIC ONE ALBUMS
The albums for the app are available for purchase exclusively from our webshop. Choose the albums you wish to purchase in the section titled "APP AUDIO FILES". NB : Only the Android version of the app contains a direct link to our webshop.
3. CREATE YOUR PASSWORD
If you haven't already created a Bio Music One customer account, you will need to create one on the checkout page. All you need to do is enter your email address and choose a secure password as you fill in the form. Your username will be generated automatically from your name and surname and will be sent to you be email to your email inbox. Use your username and password to gain access to your customer account on the website.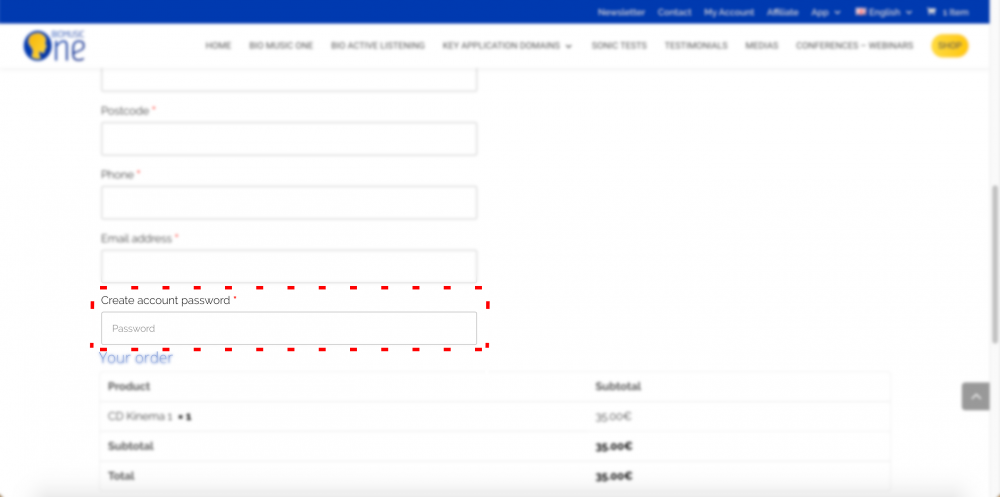 4. DOWNLOAD THE APP
You can download the app from the Android Play Store or the Apple App Store. The app can be installed on as many devices as you wish, however it can only be used on 2 devices at any one time. If you already activated the app on 2 devices but wish to log in on a 3rd device, you first need to log out of one of the 2 devices you already logged in with.
5. LOG IN  AND  6. DOWNLOAD YOUR ALBUMS
Log in to the app with your Bio Music One client account email and password. A yellow download icon will appear on the top left corner of the album sleeves of the albums in Audio App format you have already purchased on our web store. Tap these sleeves to begin downloading the corresponding albums. Make sure you have a good internet connection. It is best to not use your phone to do anything else while the downloads are in progress, however you can download more than one album at a time and follow their download progress via the download progress pie that will appear on the album sleeve. The download progress pie will disappear once they have finished downloading. If the download gets interrupted for technical reasons, an alert will appear to inform you. You may be able to pick up where it stopped automatically once your device reconnects itself.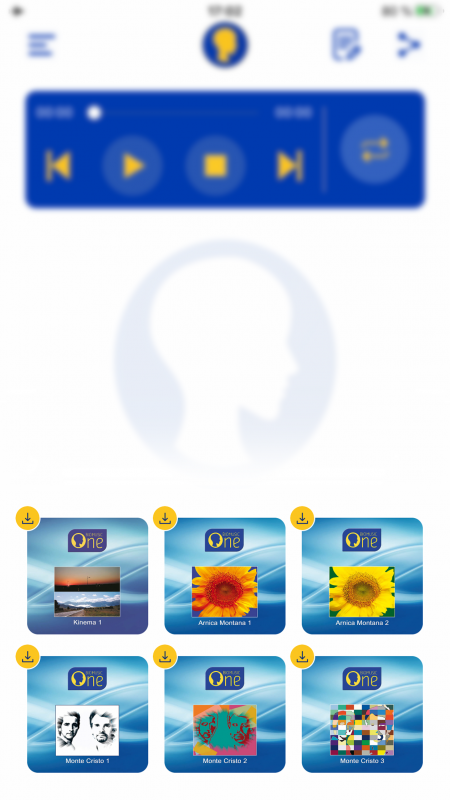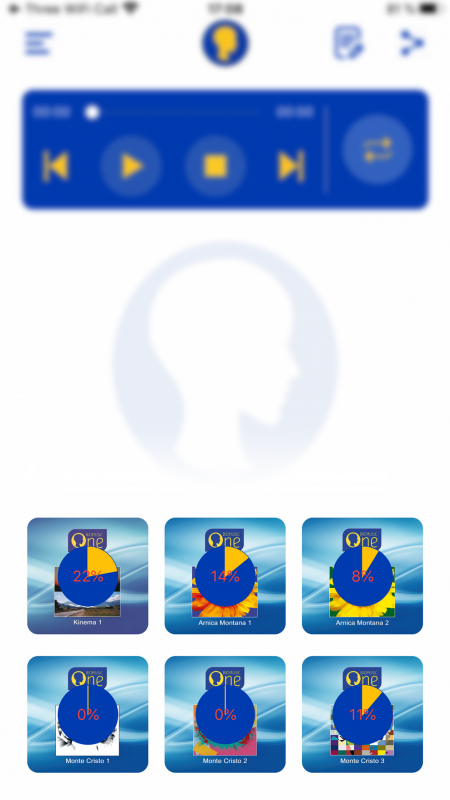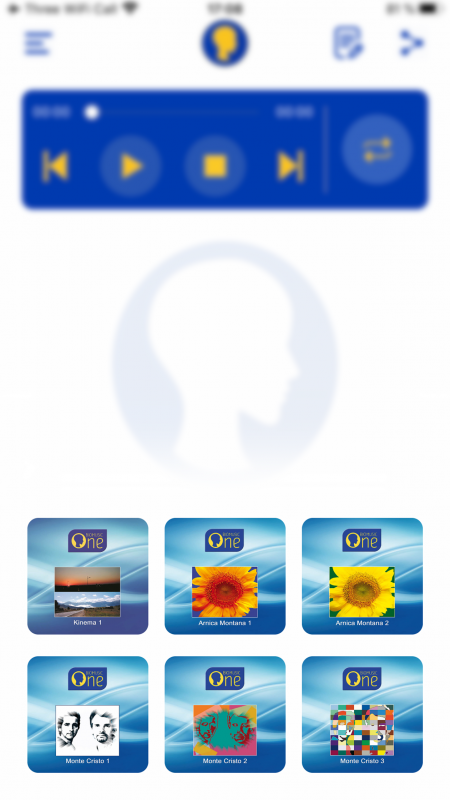 SOLO ALBUM PLAYBACK
To select just one album, tap on its cover. This will highlight it in yellow. Doing this while a sequence is selected will deselect it, stop the sequence if it is playing and select the album to play. A warning message will ask you to confirm before proceeding.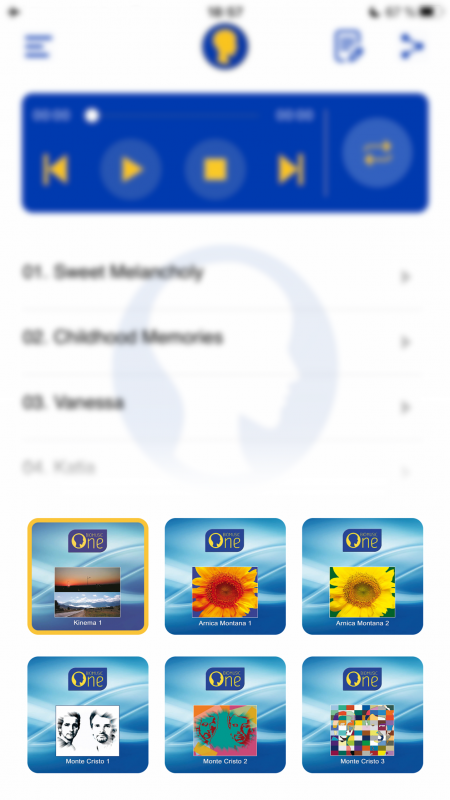 ALBUMS SEQUENCE PLAYBACK
To create a sequence of albums, long press on each album you wish to include in your sequence. The order of the albums will display automatically in the top left-hand corner of each album cover. To change a sequence, long press any album you wish to deselect. Once a sequence has started playing, you can modify it by pausing it or stopping it, then adding or removing one or more albums by long pressing. Short pressing will trigger an alert message asking you if you wish to quit the sequence and play the single album you have selected. If you short or long press on an album while a sequence is playing, a warning message will ask you to confirm if you wish to proceed to change the currently playing sequence.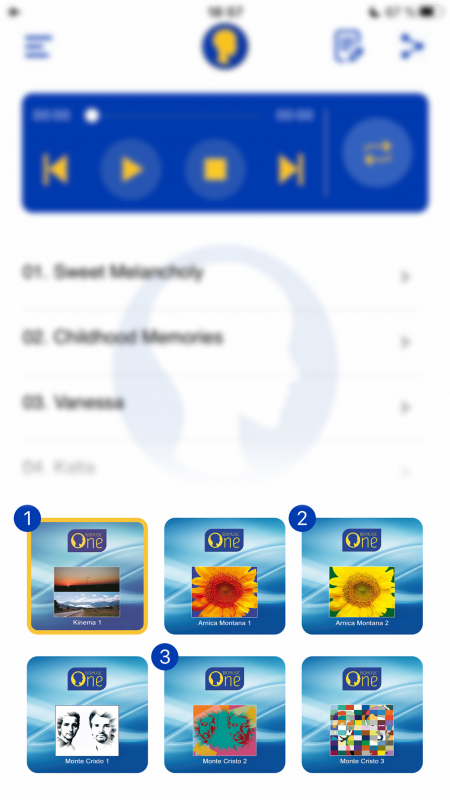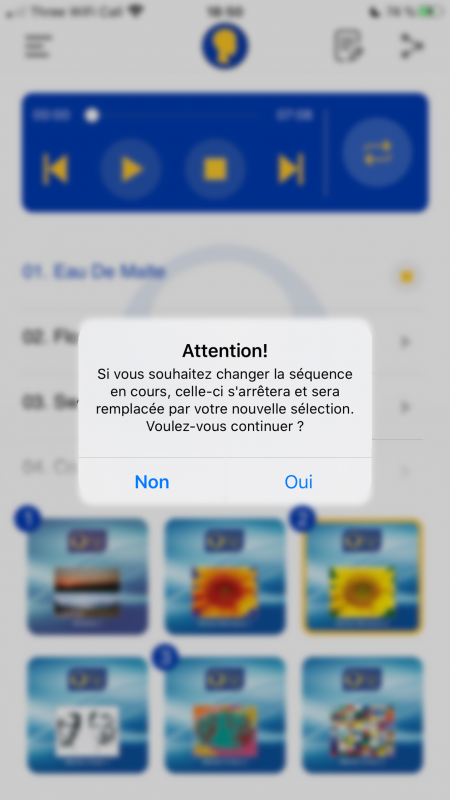 CONTINUOUS PLAYBACK (REPEAT)​
Click on the 'repeat' button to indefinitely repeat the selected album or sequence of albums.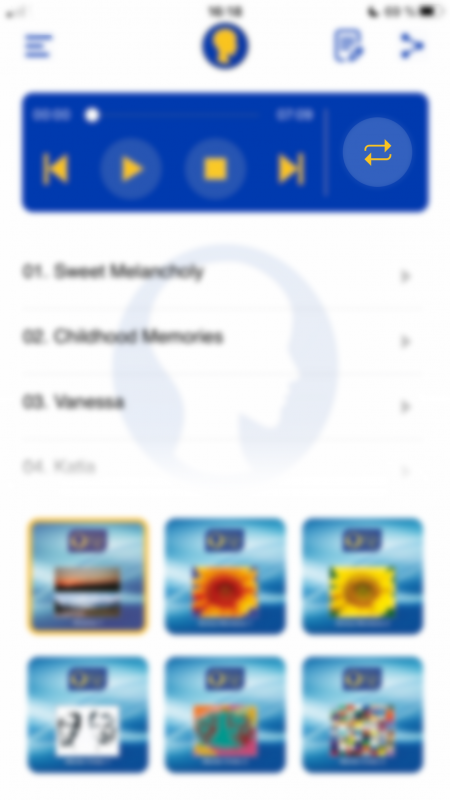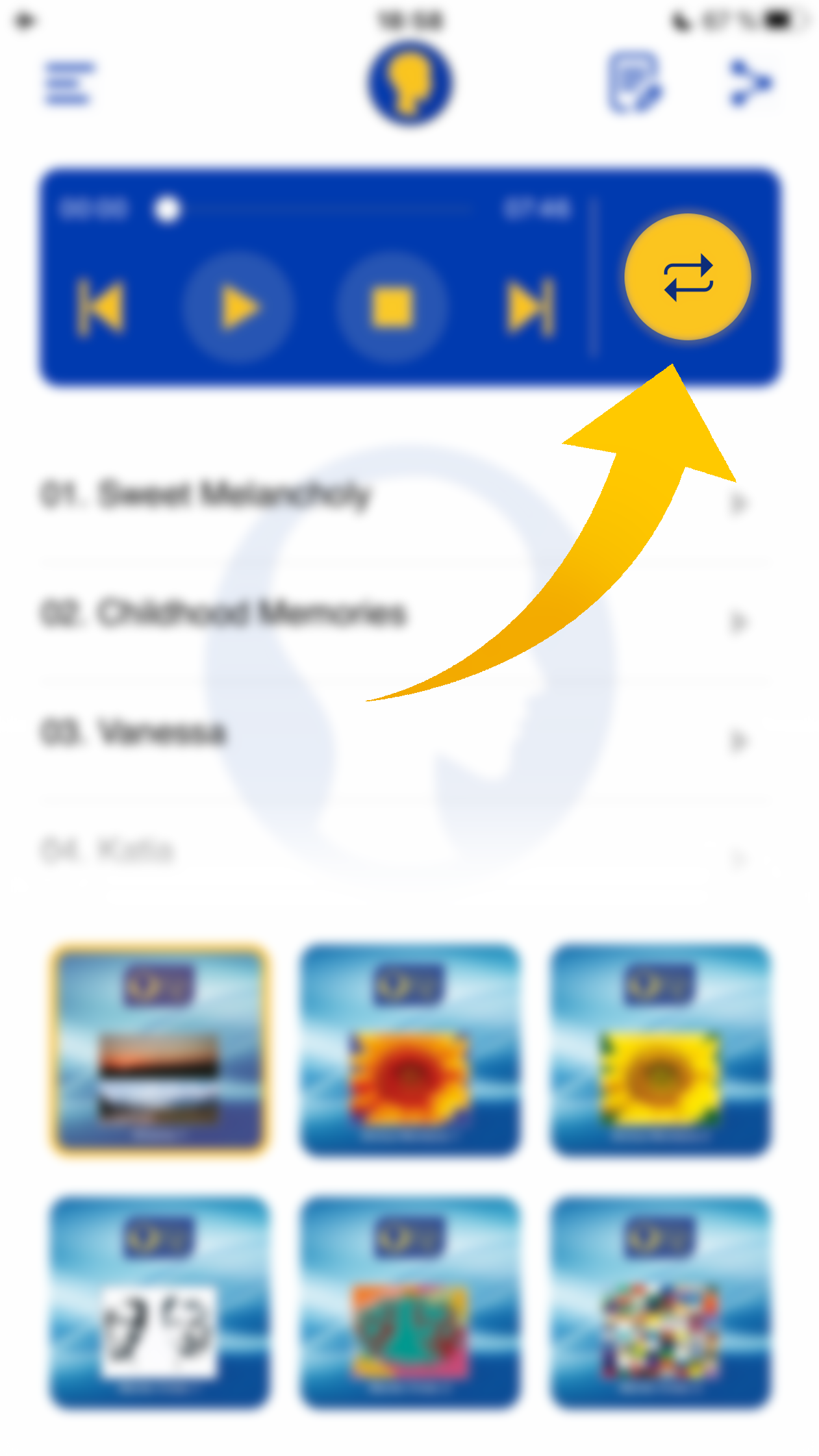 PLAYBACK
Use the play button to start and stop album, sequence and individual track playback. To start immediate individual track playback you may also directly tap a track in the album track listing. This is useful if you wish to start playing an album from a specific track onwards. Please note that the albums will always play in the order of the tracks and never in shuffle mode.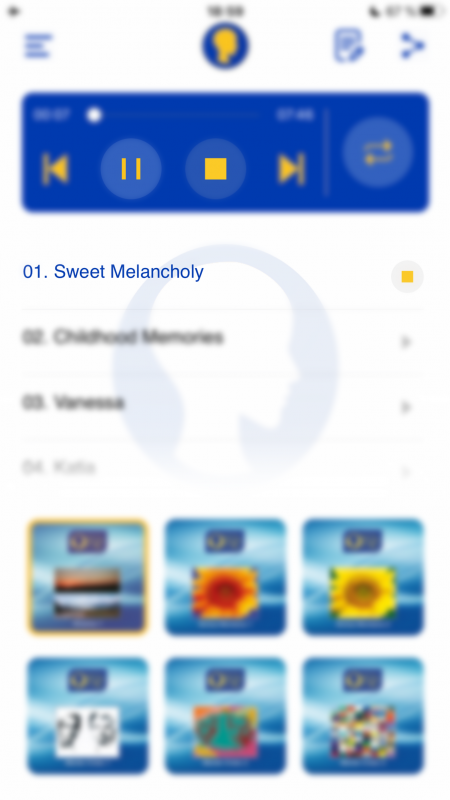 NAVIGATION
Use the left and right arrow buttons to navigate to different tracks on an album. Alternatively, tap any track name in the track listing to change track.