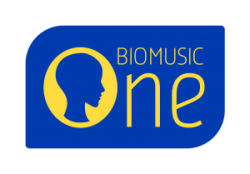 Affiliate Scheme
How to make the most out of the Bio Music One affiliate scheme
Introducing our affiliate system
This affiliate system provides you with the resources to promote Bio Music One on your website and other channels such as social media. It also provides you with the tools to help you keep track of the commissions you have earned.
To become an affiliate you need to create an account if you haven't already done so. Once this is done, you need to go to the 'Become an affiliate' section of your 'My account' page. Click on the link to become an affiliate. You should be redirected to your dashboard however if not, navigate back to the same place in your account to find your dashboard.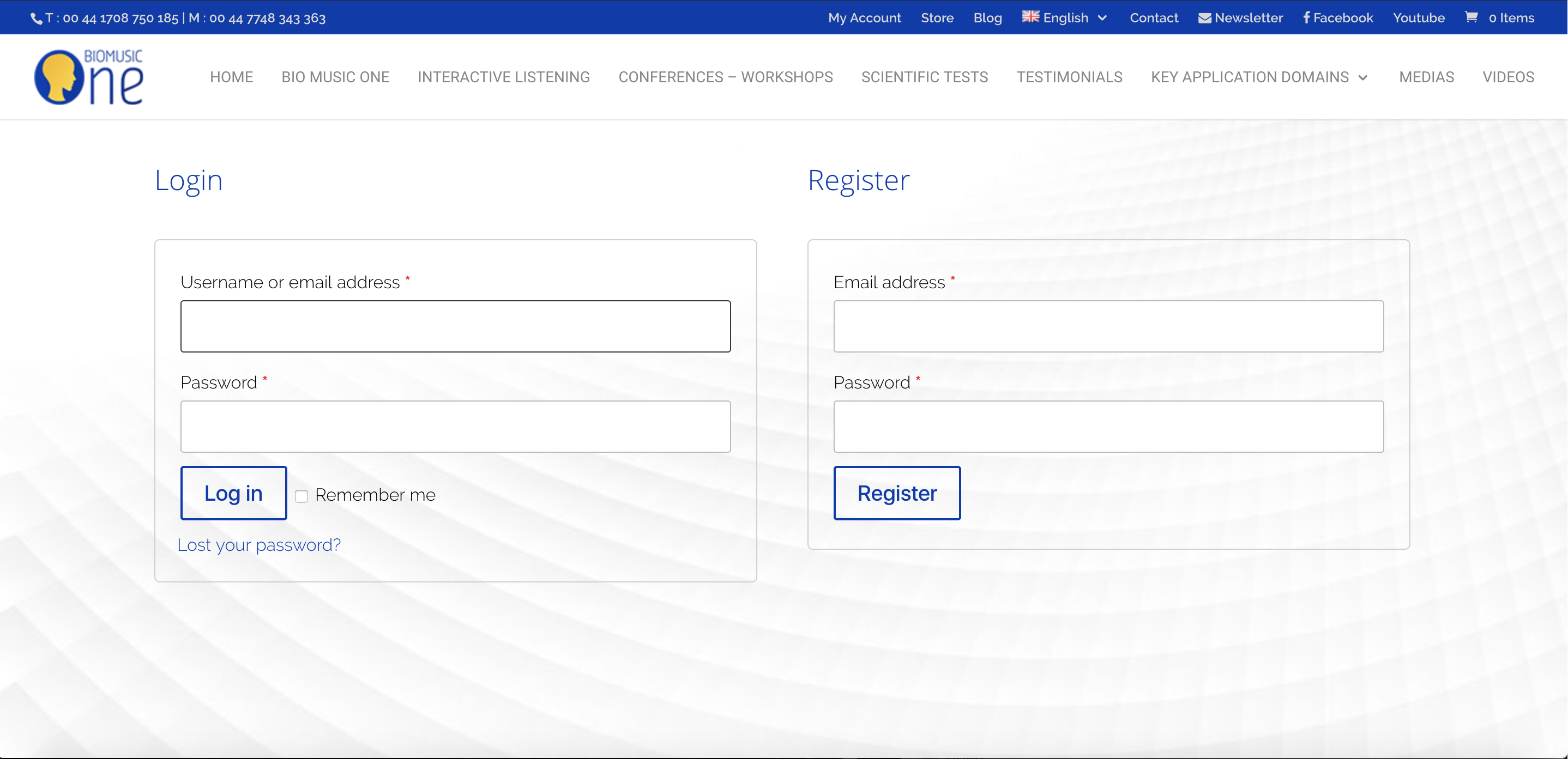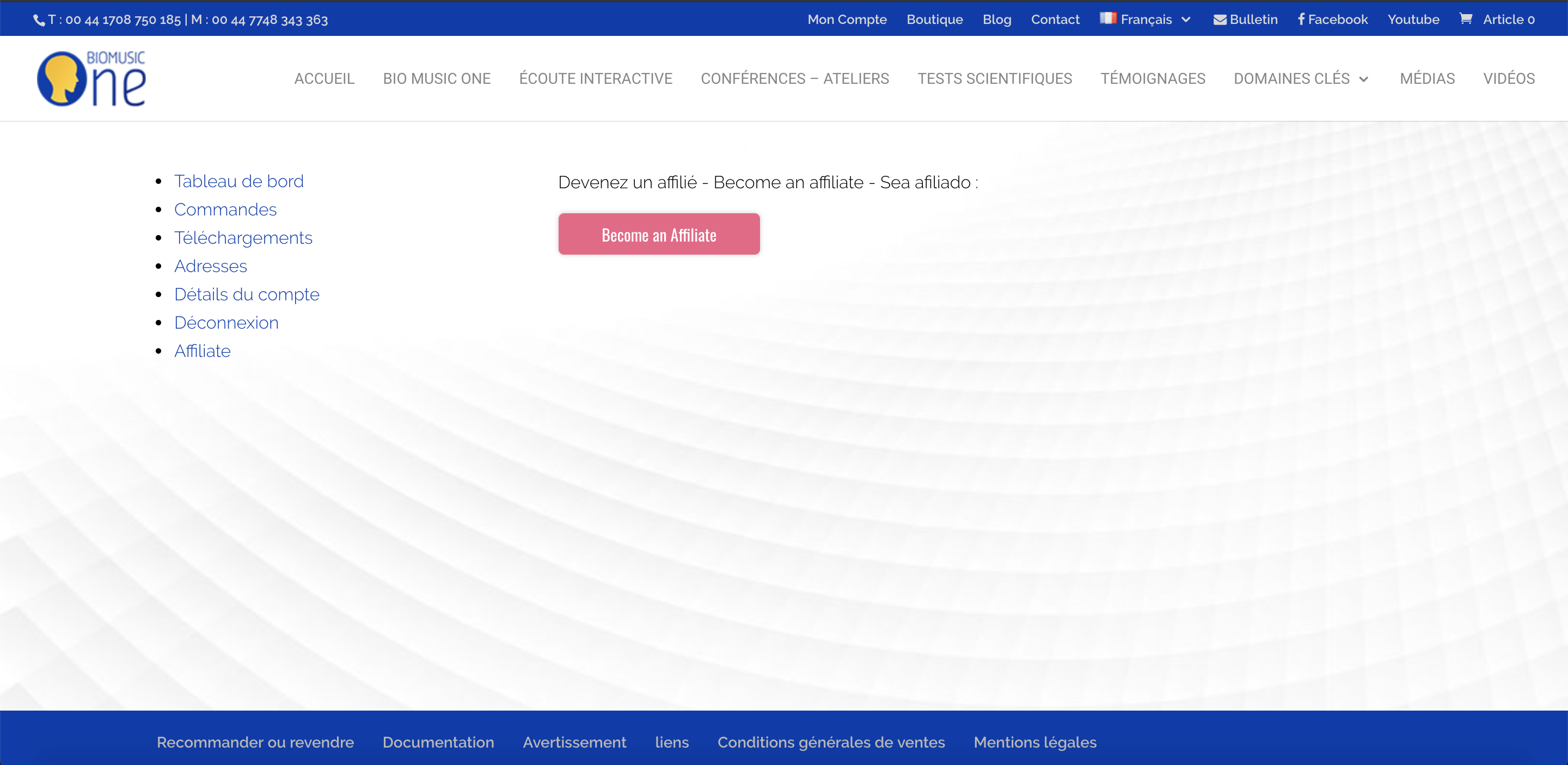 Affiliate Commissions
As an affiliate you help promote Bio Music One and get rewarded for doing so. The additional traffic you bring to the Bio Music One website will generate commissions for you if those people make purchases in the webshop. These commissions are structured in the following way:
As a New Affiliate, you receive a 20% commission. As a Committed Affiliate, the rank you acquire after reaching 100 confirmed referrals, you receive a 25% commission. If you manage to reach 1000 confirmed referrals, you will attain Affiliate Extraordinaire status and will receive a 30% commission.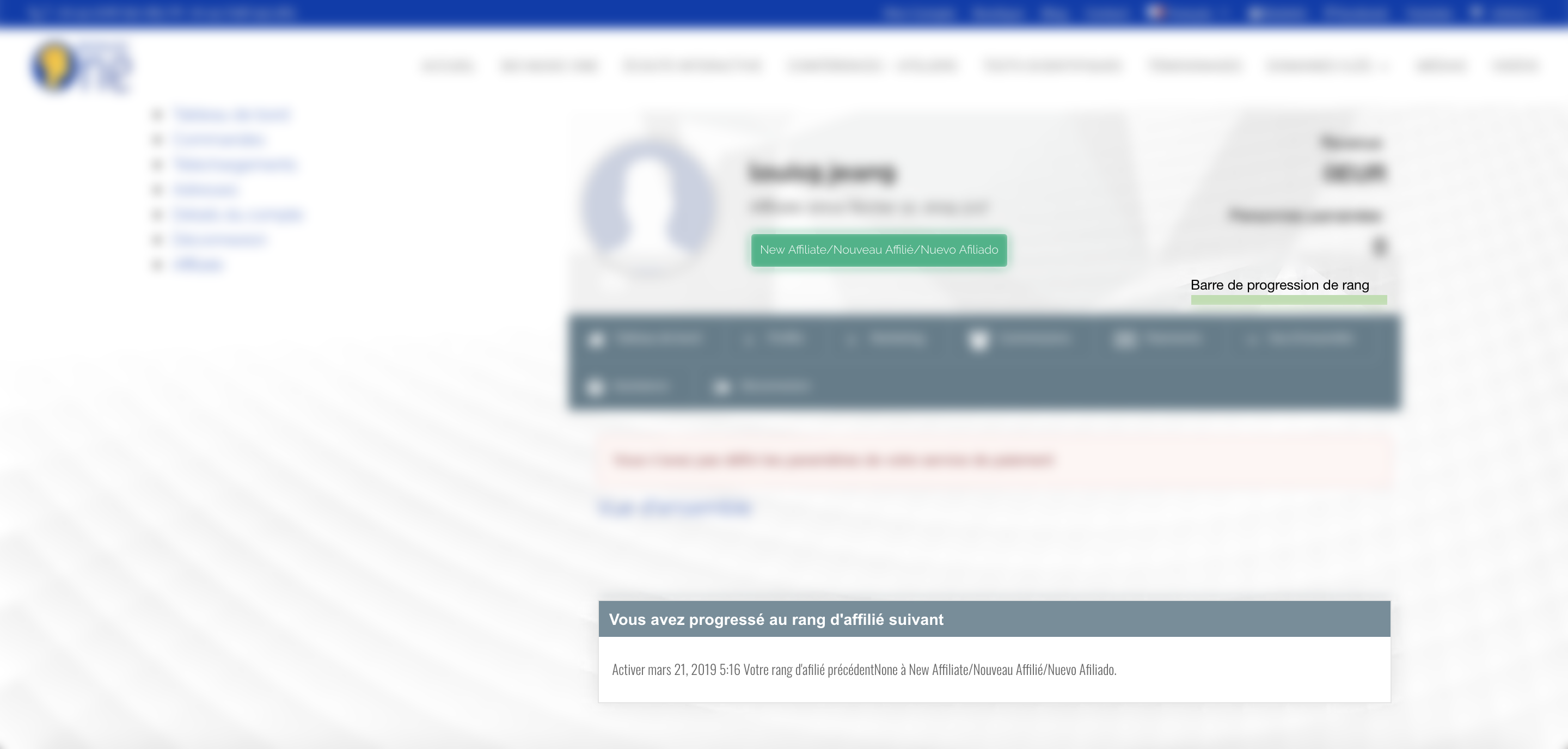 Affiliate Links
The way you bring additional traffic to our website is through your own personal affiliate link.
You can find this in the 'Affiliate Links' tab in the 'Marketing' section. You can either use it by itself, through a placeholder in promotional text, or as part of an image, such as the banners and posters we have created. If you want to make it easy for mobile users to reach the website quickly, we also generate a custom QR code for you to use.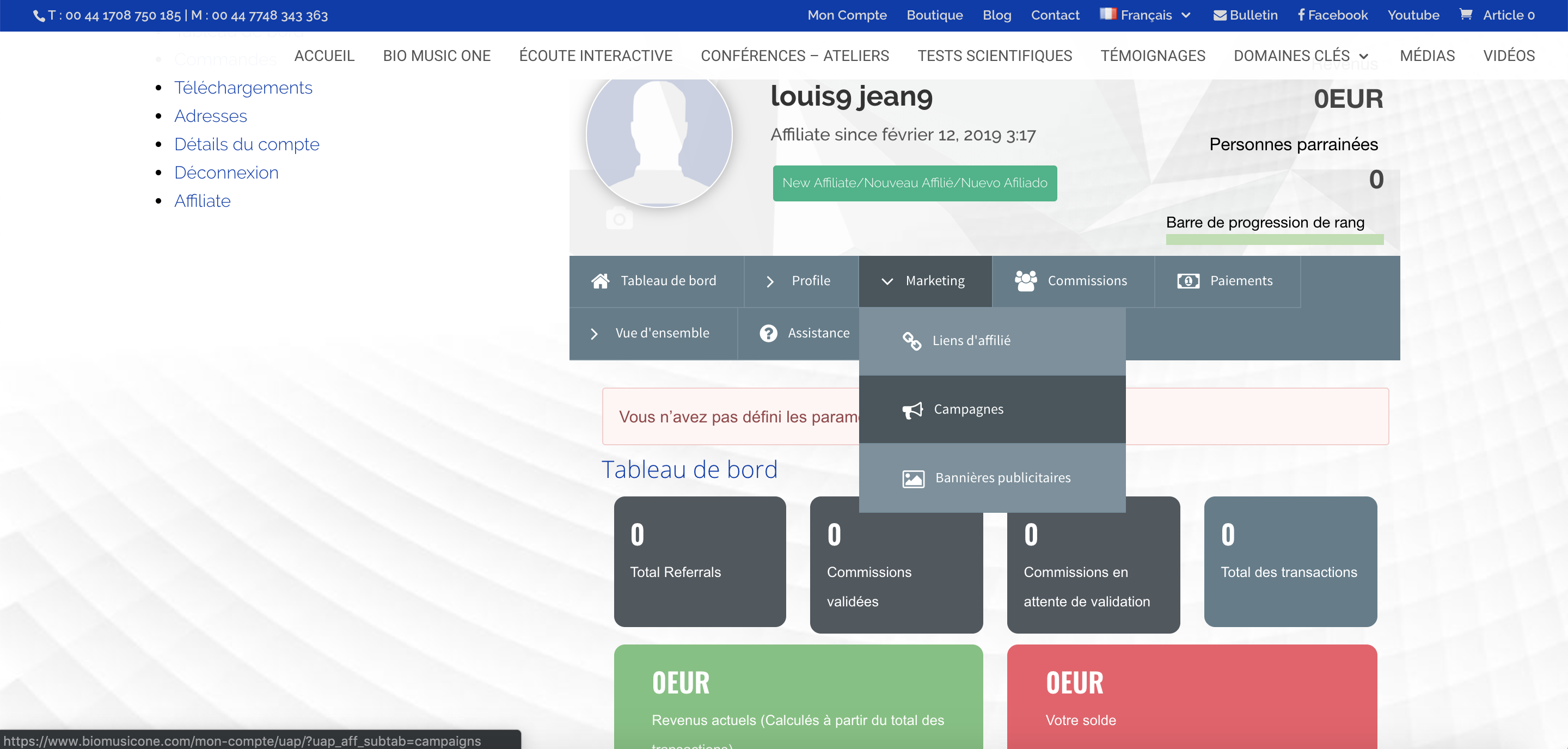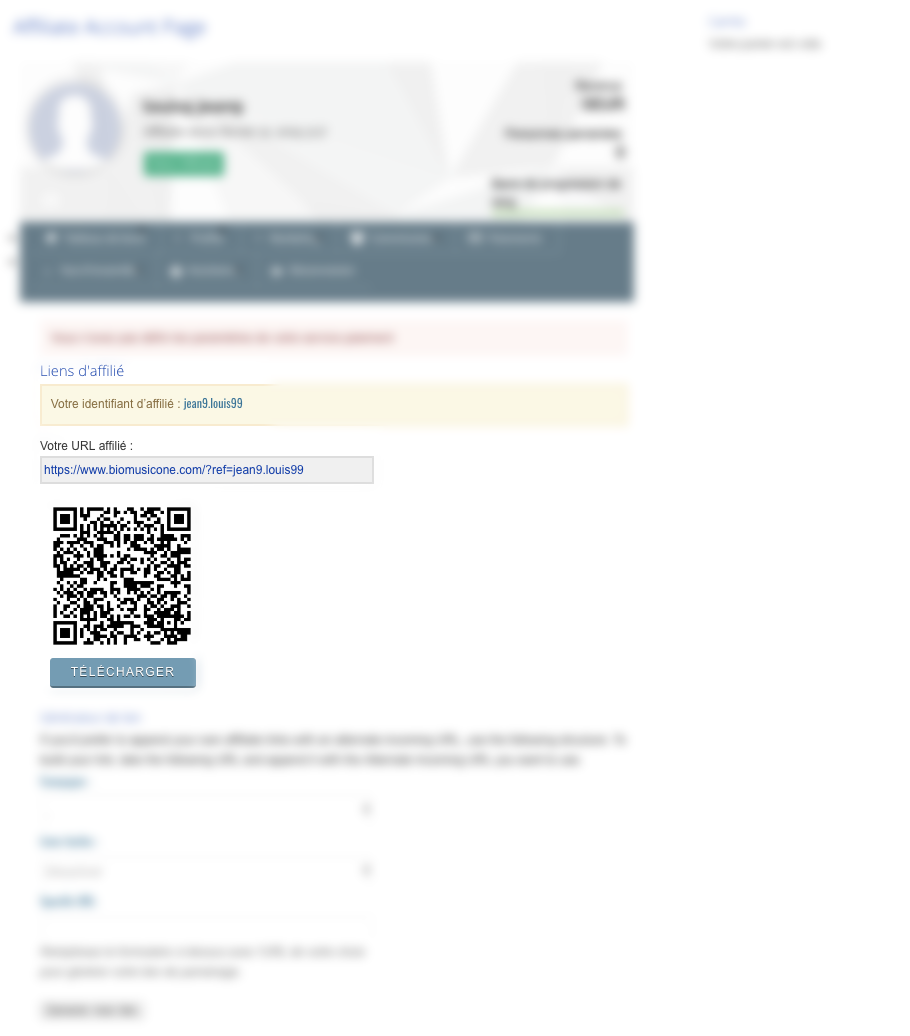 Affiliate Link Landing Pages
The default page your referrals will land on after following your link through is our home page. However, if you would prefer to send your referrals to a different page, such as the interactive listening page or the webshop, you can use the link generator to generate the link and custom QR code you need to link to your preferred webpage. You do need to supply your preferred webpage URL in order to generate the link.
You can find all of these in the 'marketing' section under 'affiliate links' section.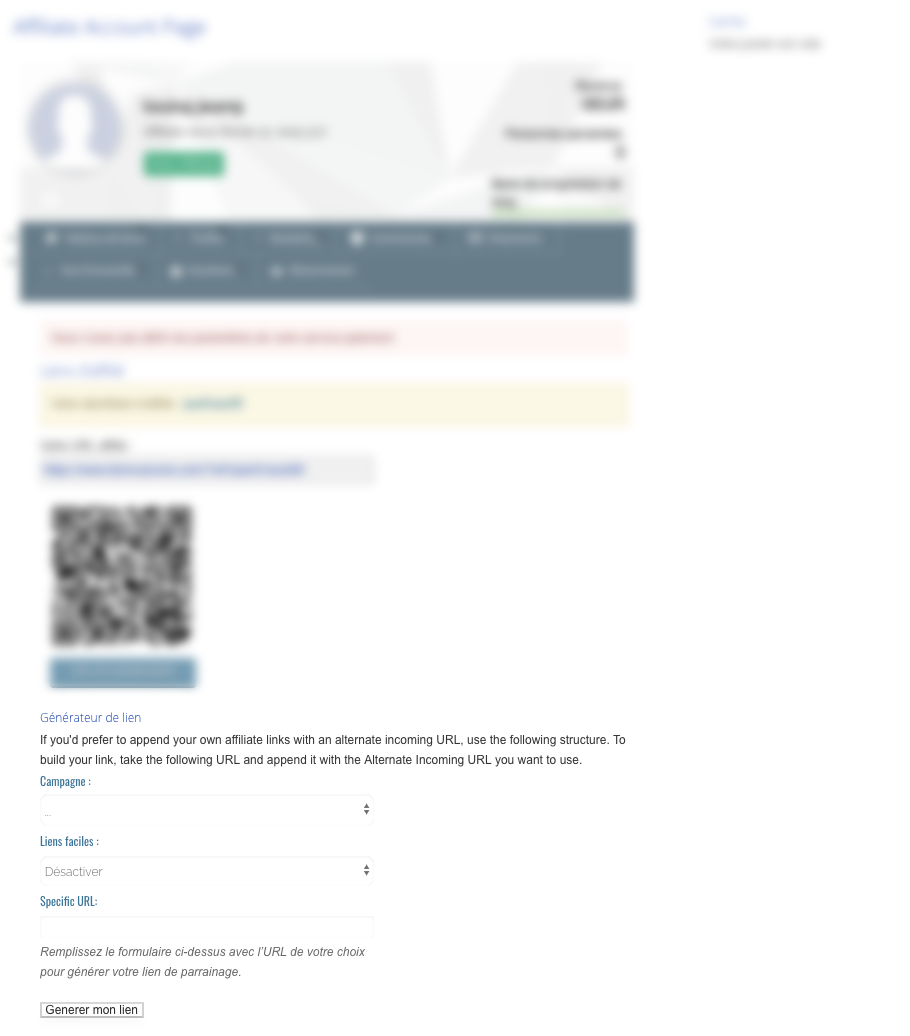 Campaigns
Another tool you can use in the marketing section is the 'Campaigns tool'. By creating a campaign, you will know how successful it has been because you will be able to see how many commissions are associated with it. If you have multiple active campaigns, don't forget to update your affiliate links for each one with the link generator even if you decide to keep the home page as the page your referrals will land on, otherwise you won't know which commissions are associated with which campaign.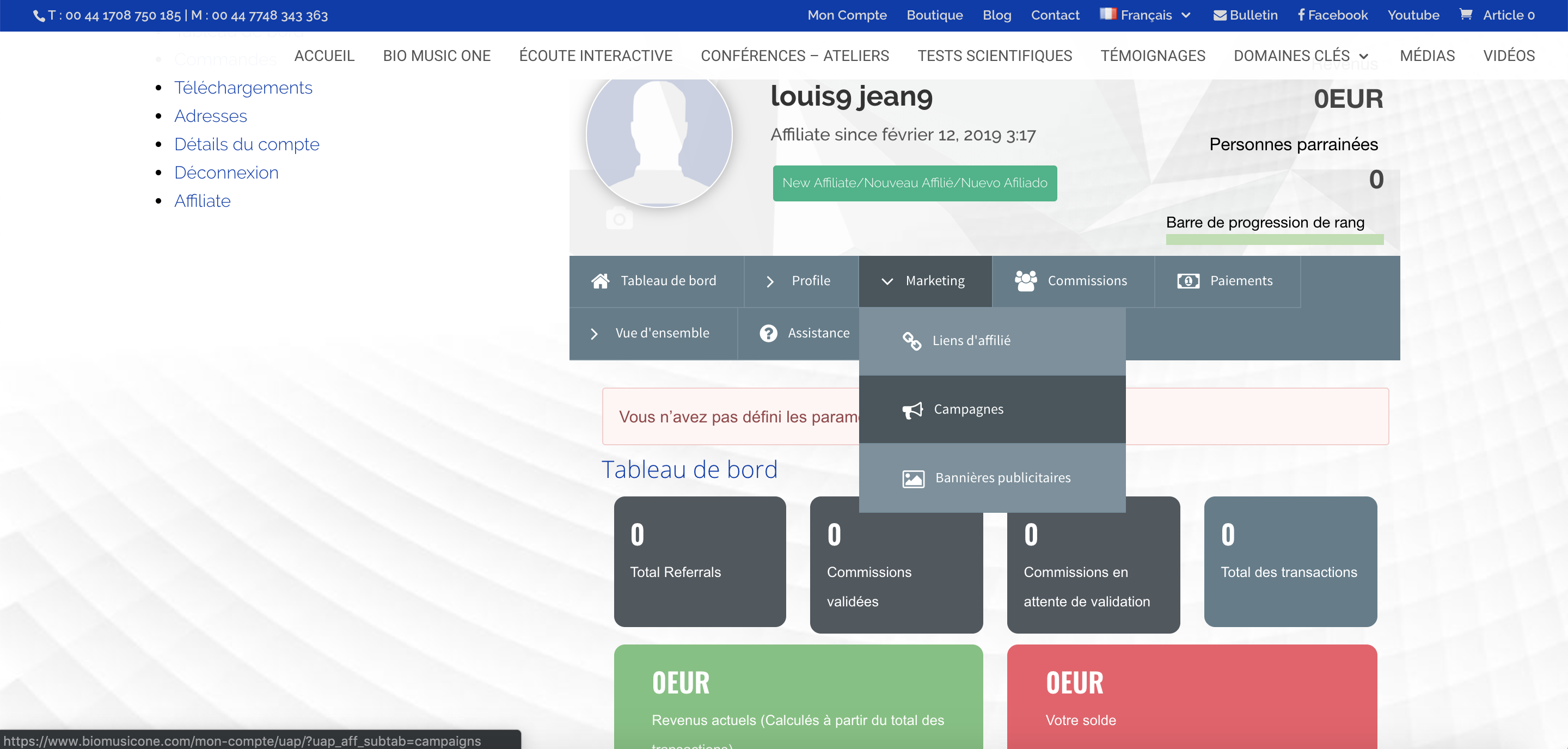 B

anners

To make it easier to reach your contacts and customers, we have created banners, such as those below, that you can use to redirect traffic to the relevant page of our website (for example, the banner that invites the person reading to do a Bio Active Listening should link to the Bio Active Listening page). You can also choose to link a banner to the page that you think will convert more traffic ( e.g. home, shop, scientific tests, video testimonials, etc.).


Coupons
Coupons benefit both you, the affiliate, and the customer. The customer has an incentive to buy with a discount to the tune of the value of the coupon. You the affiliate are guaranteed to capture the sale as an affiliate sale. This is because when the coupon is created, it is linked to your affiliate account. Please contact us if you are interested in generating your own coupon code.
The entire Bio Music One Team thanks you for your interest in becoming an affiliate.